PRINTMAKING WORKSHOPS & COURSES
I run a programme of printmaking workshops for people with all levels of experience. Workshops are held in my light, spacious studio - a converted barn in a beautiful rural setting on the edge of the ancient market town of Hexham where the background music is birdsong and sheep.
I also offer one-to-one tuition as well as catering for groups which are great fun for families, friends or colleagues. Whatever your interest, come join us and share the pure joy of creating!
MY APPROACH ...

First and foremost, my workshops are FUN AND SOCIABLE

I ask students to try and leave their PRECONCEIVED IDEAS and INNER CRITIC at the door!

And to BE READY TO LEARN from me AND from each other

The best learning can involve you in TAKING A FEW RISKS and MAKING SOME MISTAKES along the way

The EMPHASIS is on PROCESS AND SKILLS NOT PRODUCT.

I am there to help, support and suggest - NOT TO CHOOSE WINNERS OR AWARD MARKS!

WHAT YOU WILL GET FROM ME ...
The benefit of my twenty years plus experience as a professional printmaker

Seventeen of these years have been spent teaching printmaking to all age groups and levels of ability

Individual attention - places are limited to six people on each workshop to ensure I spend lots of time with all my students

A welcoming and peaceful studio space to try something different, somewhere to have fun and tap in to your inner creativity!

All your materials and equipment including a spanking new printing press

Coffee, tea, and a delicious lunch each day

A lift to and from Hexham rail/bus station (should you need it) and lots of free parking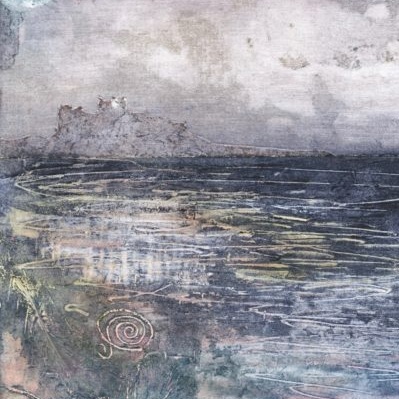 PAINTING MEETS PRINTMAKING
DATE: 27th & 28th April 2019
LOCATION: Hexham, Northumberland
Do you want to explore a painterly approach to collagraph printmaking to create beautifully, fluid flowing prints? This workshop explores a more painterly approach to collagraph printmaking through the use of PVA, paint and carborundum. Day one will focus on plate making, working on a large scale initially, you will be 'painting' 'fluid' mark making with wet materials - PVA, paint and carborundum.
PRINTMAKING WITH GELLI PLATES - AN INTRODUCTION
DATE: 8th June 2019
TIME: 2 to 4pm
LOCATION: Allendale Forge Studios
Part of a series of regular workshops 'Everyone's and Artist'. An opportunity to print colour, texture and shape to make collage papers that will lead nicely into Glynnis Carter's workshop in July working with collage. Book directly with www.allendaleforgestudios.co.uk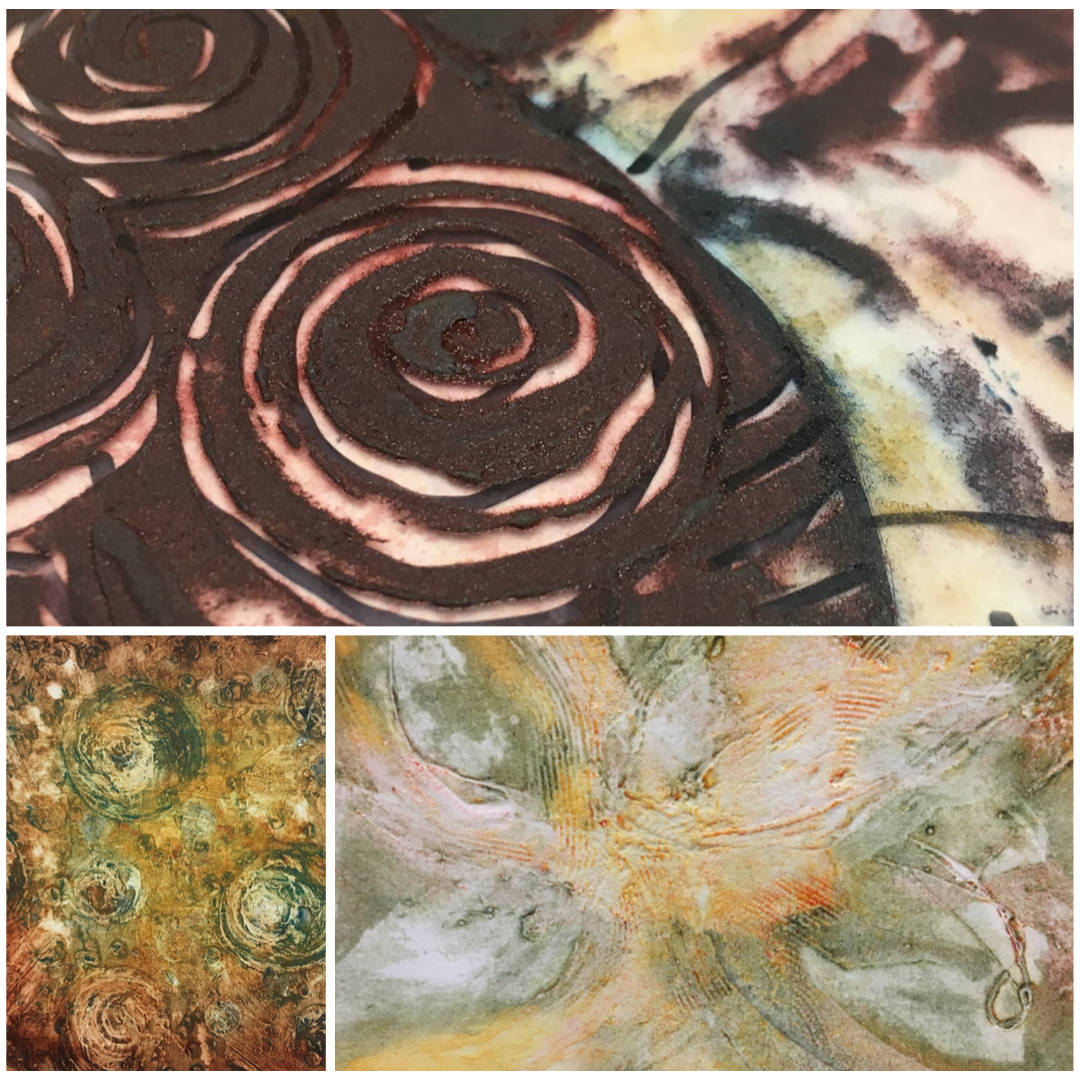 PAINTING WITH PRINTMAKING – TAKE TWO
DATE: 31st August & 1st September 2019
TIME: 10am to 4pm
LOCATION: Hexham, Northumberland
Another opportunity to explore a painterly approach to collagraph printmaking with multi-plate printing using just carborundum, PVA and paint to make lovely colourful prints.
VIBRANT & JAZZY THREE COLOUR PRINTING
DATE: 5th & 6th October 2019
TIME: 10am to 4pm
LOCATION: Hexham, Northumberland
Come and try this monotype workshop, the basis of one of the simplest forms of printmaking. Creat bright, vibrant prints with a limited colour palette of magenta, yellow and cyan. Once you've learnt the principles behind three colour printing you'll find it a very exciting way to work and find it opens up endless possibilities.
DATE: 2nd & 3rd November 2019
TIME: 10am to 4pm
LOCATION: Hexham, Northumberland
Play with hand cut stencils and natural plant material. Let me inspire you to explore monotype with nature, develop your own style and simply have fun with colour.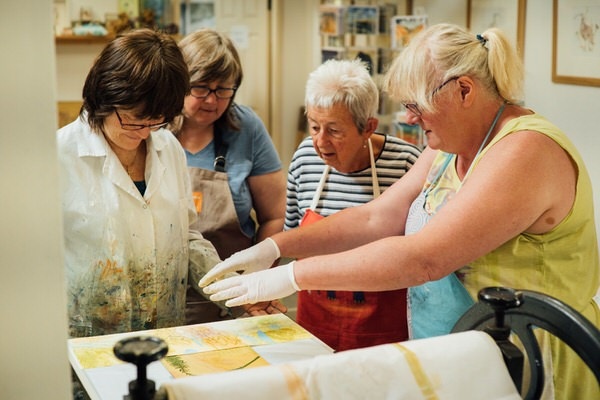 PERSONAL Tuition & STUDIO ACCESS
If you've attended one of my workshops, my studio facilities are available to you to use should you wish to practice what you've learnt.
I also offer one to one tuition for all skill levels, a great way to make rapid progress with individual attention and support.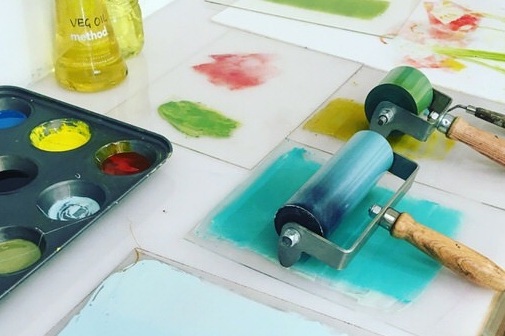 Bespoke & Group Workshops
If you are looking for a fun, creative group activity for family, friends, or your local art group, consider booking a printmaking workshop with me.
Ideal for a group of teachers looking for inspiration to take back into the classroom, team building, or in service training.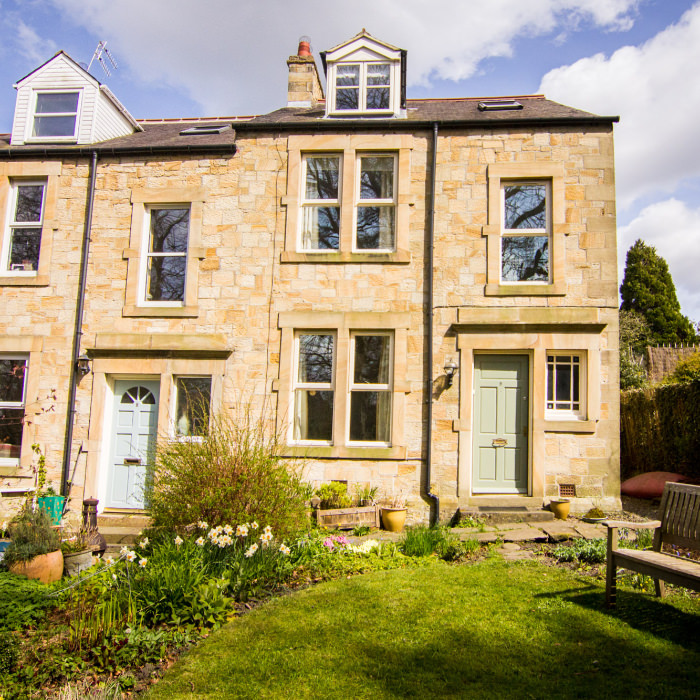 For those attending a workshop from further afield, we welcome course participants looking for friendly and informal B and B accommodation.
Hexham is a beautiful town, with good restaurants, pubs, cafes and a variety of shopping. We can recommend alternative B&Bs or self catering.